Criminal Law Lawyer Source
Criminal Law Lawyer Source was developed in 2002, to provide readers with important information including resources and support to handle any criminal law-related legal issues. We achieve this goal by helping you get in touch with a qualified and experienced criminal defense attorney in your area who can investigate your case, inform you of your legal options, and work aggressively to defend your rights and interests.
We frequently update the site to bring our readers the latest in criminal law news and other issues of importance in the field. You will also find relevant information about various criminal offenses, defendant's rights, legal tips, criminal procedures, and more.
We believe the key to success begins with early action and are dedicated to giving you the information you want when you need it the most.
This website was built in association with some of the most distinguished criminal law firms and legal organizations in the country. The criminal law lawyers featured on this website are advocates of defendant's rights and will work tirelessly to protect yours throughout the entire the legal process.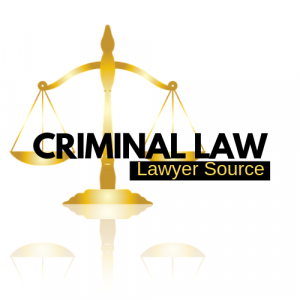 Criminal Law Lawyer Source respects the privacy of its visitors and will hold any information shared through our site in the strictest confidence. If you have questions and/or comments regarding our website, please contact us for more information.
Thank you for visiting the Criminal Law Lawyer Source.