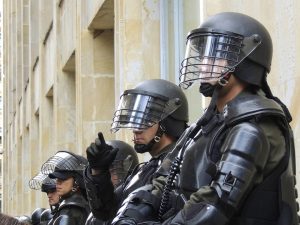 The killing of a teenager in New York last week has renewed an old and controversial debate about police corruption and the use of lethal force. Twenty shots were fired at the teen when police mistook a hairbrush for a gun.
Excessive Force?
Khiel Coppin, a mentally ill 18-year-old, was heard saying he had a gun in the background of an emergency call. In a second emergency call, Coppin's mother said he did not have a gun. She repeated this to the officers after they arrived.
Outside the home, Coppin, who held a black brush in his hand, approached the officers. Police opened fire when Coppin ignored their orders to stop.
"Why did the police not heed the warnings … that her son was unarmed? Why was it necessary for the overwhelming use of deadly force? Five police officers, twenty shots, eight hits. Is there no proportionality?" asked Paul Wooten, attorney for Coppin's family.
Not a Singular Incident
The killing is just one of several to make headlines in recent years. In 2006, police officers in New York fired 50 shots at Sean Bell and his two friends. The three were driving in a car, unarmed. It was Bell's wedding day. He was killed and his two friends were seriously wounded.
West African immigrant Amadou Diallo, 22, was killed in 1999 after four undercover officers opened fire. Diallo was standing in an apartment vestibule reaching for his wallet. Police said they thought he was reaching for a gun. They fired 41 shots, 19 of which struck Diallo.
A similar incident in Cincinnati in 2001 sparked a level of civil unrest the city hadn't seen since Martin Luther King Jr.'s assassination. Police shot and killed Timothy Thomas during a chase when Thomas reached down to pull up his pants. He was unarmed.
Racial Stereotypes a Factor?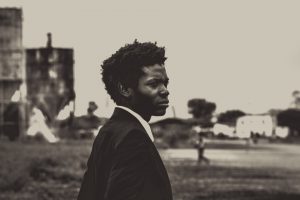 In the past, police have been criticized for falling prey to racial stereotypes when it comes to the use of deadly force. Some studies have shown that officers use greater force on nonwhite suspects than on white suspects. All of the police shooting victims above—
Coppin, Bell, Diallo, and Thomas—were black.
"Just because a subject has something unidentifiable in his or her hands, that's never an automatic justification for the use of deadly force," said Cincinnati attorney Scott Greenwood.
(Source: Associated Press)
Charged with a crime? An experienced criminal law attorney can help you plan your defense. Contact us today to arrange a free consultation with an experienced attorney.