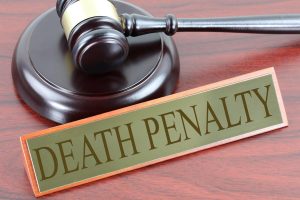 The nation's largest association of lawyers recently released a report citing serious problems with the death penalty system in the United States. A halt on executions is justified until issues of fairness and accuracy in capital punishment are reviewed, the organization said.
"The death penalty system is rife with irregularity," said Stephen F. Hanlon, who chairs the association's Death Penalty Moratorium Implementation Project.
According to the American Bar Association report, problems with the death penalty system include:
False confessions
Eyewitness misidentification
Racial disparities—for instance, the death penalty is more likely to be administered when the victim of a crime is white
Mishandling of DNA evidence—more than 200 inmates have been exonerated in recent years with DNA
Separate reviews of the death penalty have been conducted over the past several years in eight states. Those reviews were compiled and presented in the ABA report.

"After carefully studying the way states across the spectrum handle executions, it has become crystal clear that the process is deeply flawed," Hanlon said.
The ABA does not take a position on capital punishment and is not calling for a permanent halt to executions. Rather the organization is recommending that states review their procedures before putting more inmates to death.
(Source: The Associated Press)
Facing criminal charges? Contact an experienced criminal defense attorney near you today to discuss a plan of action.